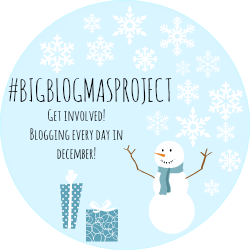 Hi everyone! Just a quick post to let you know that this year I will be participating in the #bigblogmasproject organised by Nicole. Basically, I will be blogging everyday in December from the 1st-24th. The posts aren't necessarily going to be all about Christmas but there will be quite a lot of festive spirit! This is going to be quite a challenge for me as working full time it's difficult to fit in as much blogging as I'd like, so wish me luck!
Below is a list of all the wonderful bloggers who are also participating and you can also read Nicole's original post here.
Are you taking part in the #bigblogmasproject? Make sure you follow us on Twitter using the hashtag or follow us on Twitter @BBlogmasproject!
Twitter/Facebook/Instagram